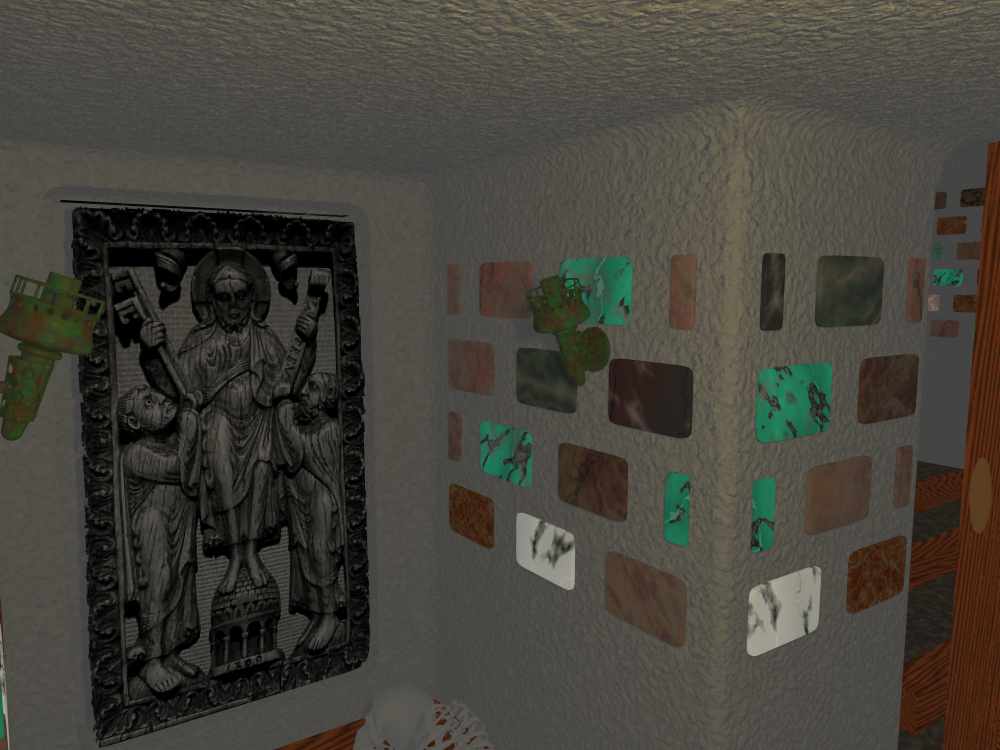 A Gods & Monsters Adventure
Haunted Illustrious Castle
A Gods & Monsters dungeon crawl suitable for four to six 2nd to 3rd level characters
by Jerry Stratton
Copyright © 2014
godsmonsters.com/Haunted
Where is the wise? Where is the scribe? Where the philosophers of this world? The learning of the wise shall perish. I will make drunk the princes, and their wise men, their captains and rulers, and their mighty men. They shall sleep for a thousand years while I lay low their pyramids, and make secrets of their wisdoms in the mountains.
See godsmonsters.com/conversions if you'd like to use Haunted Illustrious Castle in AD&D or other old-school games.
Permission is granted to copy, distribute and/or modify this document under the terms of the GNU Free Documentation License Version 1.3, published by the Free Software Foundation. A copy of the license is included in the section entitled "GNU Free Documentation License"
December 6, 2018
Go to godsmonsters.com/Guide for more great adventures!
1. Lost Castle of the Astronomers, for 1st to 2nd level
2. Vale of the Azure Sun, for 3rd to 5th level
3. The House of Lisport, for 4th to 6th level
4. Helter Skelter, for 5th to 6th level
5. The Coriandrome Circus, for all levels
During the goblin wars, Illustrious Castle was overtaken. When the goblins were pushed back, the remnants of the Order of Illustration returned to the castle. But the best of the Order had been lost in the great push south.
This section of West Highland is far more rural than the main portion of West Highland along Fawn River. It's even more rural than along the Leather Road. Farmers live in the shadow of the mountains. There are very small villages along the old roads. And that's it. Hightown is south on the Leather Road and Black Stag is east across several hundred miles of forest. The assumption throughout is that this is happening in the spring, perhaps April,…
Nestled in a valley in the mountains, living in the shadow of the abandoned castle high up on the cliffs to the east, Biblyon greets you in the sun like a long-lost relative. Homes and buildings crowd in together, huddled against the wilderness. A high wooden wall surrounds the west entrance to the tiny valley. In the mountains beyond the wall, a small waterfall sparkles downward (in the evening sun).
A wide, slow path winds its way up the mountainside. Numerous times, the Old Deer River runs across the path. Stone bridges cross the river at each point. The characters might also reach the castle from north or south of the valley, as the path at the bottom of the cliff becomes part of another path going north and south, much used by farmers and hunters.
Special Items in Illustrious Castle
Version 1.3, 3 November 2008
HTML version of Illustrious Castle
PDF version of Illustrious Castle
RTF version of Illustrious Castle
Resources for Illustrious Castle, including samples and document graphics.